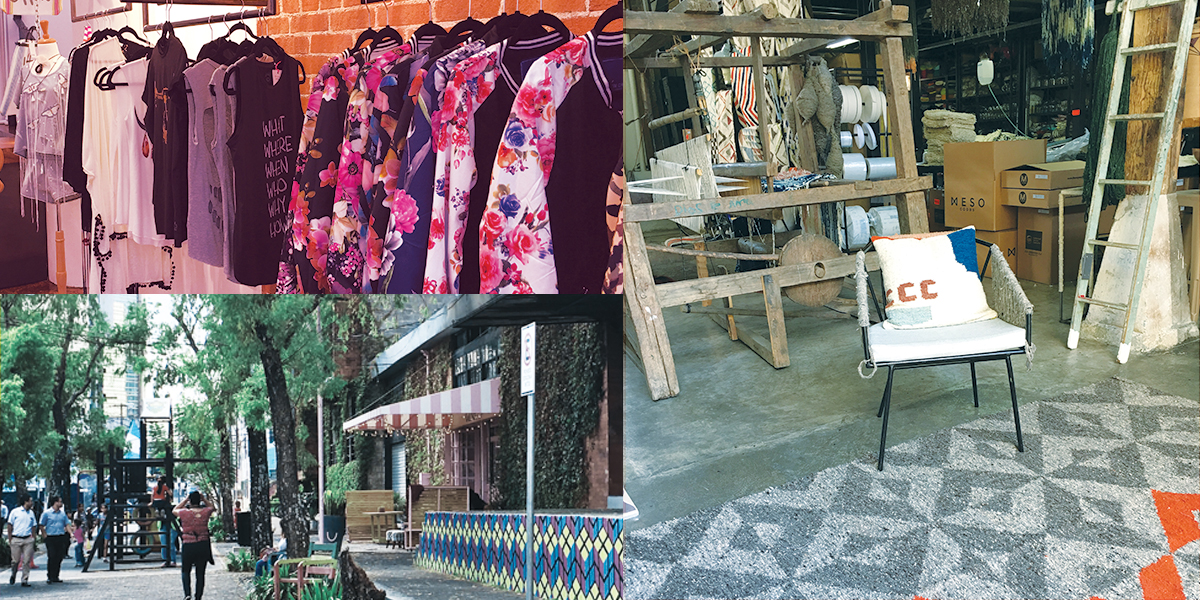 Chicago's Mugtor Design teams up with 4°
Guatemala's pulsing modern art district
In the heart of Guatemala's thriving art district, 4° (4 grados), lies a number of talented design studios.  Cool restaurants filled with graphics jump at you with full of color and innovation. This is the place to be if you're into expressive and fun design techniques.
Everything has a risky and bold take on design, from clothing, home wear, to fashionably designed restaurants.  It will blow your mind and make you feel like you are in a completely different world.
This district was created to promote art and culture in Guatemala. It's inevitable that Guatemalan artists are working with their native roots and revolutionizing traditional textile art design with modern day trends and styles. A leader in the category is Wanderlust Wear, a collective project of handmade, artisanal art, mixed with digital design that's sure to stand out.
Wanderlust Wear
If you take a look at Wanderlust's collections, they are vibrant and unique designs. We are lucky to work with Wanderlust resources and illustrators for any daring or out of the box designs. We can't help to express our enthusiasm to partner on bringing over their creative talent to the US. Below is a link to one of their launches for the Wander Project 2.
Chamba
Think of this like the WeWork of the 4 grados district. Chamba,  is a co-working space that works with the entrepreneurs and artists in Guatemala and puts programs together to help the 4 grados community be more successful. By working with Chamba,  we can work with talented artists with an array of skills.
Check out this video below of their studio space. (Spanish Speakers)
Why are we connecting with other agencies and artists in Guatemala?  We believe working with other cultures gives a different flair to our design projects.  At Mugtor Design, when we take on a project we want to create designs that people will never forget.  The imagination happening in Guatemala is beyond what we see on the American scene, and we want to be the firsts to launch it.